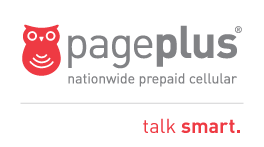 $39.95 Per Month
Unlimited Minutes
First 8 GB Data up to 4G LTE†, then 2G*
Video typically streams at DVD quality
Unlimited National and International texts
Unlimited National and Includes $10 International** Calling Credit
$29.95 Per Month
Unlimited Minutes
First 3 GB Data up to 4G LTE†, then 2G*
Video typically streams at DVD quality
Unlimited National and International texts
Includes $10 International** Calling Credit
$12.00 Per Month
500 Minutes
100 MB 4G LTE†
500 Text

$55.00 Per Month
Unlimited Minutes
Fully Unlimited 4G LTE†
Video typically streams at DVD quality
Unlimited National and International texts
Includes $10 International** Calling Credit
Prices do not include taxes and fees.
At 60 GB, we reserve the right to review your account for usage in violation of Page Plus's terms and conditions.
*At 2G speeds, the functionality of some data applications such as streaming video or audio may be affected.
**International long distance service is only available to select destinations. For a list of current destinations and rates, which are subject to change at any time, please visit pagepluscellular.com. Calls are billed in one-minute increments and must originate from the US. International roaming not allowed. Balance expires at the end of your service cycle.
†To get 4G LTE speed, you must have a 4G LTE capable device and 4G LTE SIM. Actual availability, coverage and speed may vary. LTE is a trademark of ETSI.